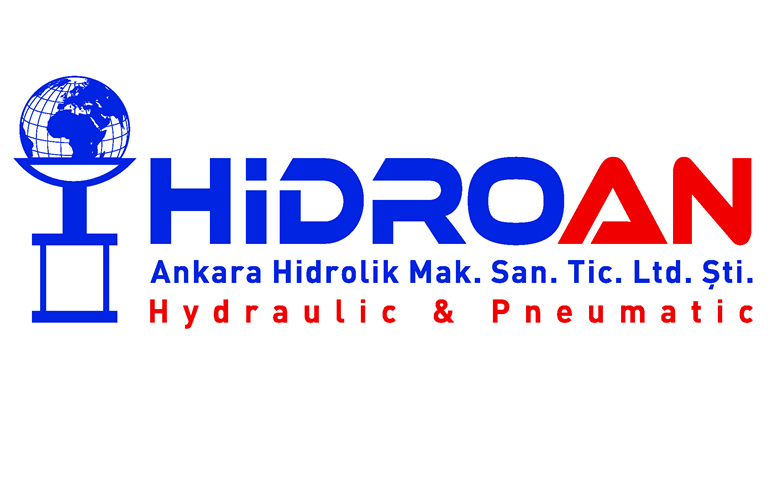 HIDROAN was established in 1998 in Ankara and began its activities in 200 m2 area. Our company, presenting primarily engineering services in the direction of demands of the national industry, has renewed itself constantly in parallel with developing technology and is continuing its activities in its field with firm steps with 138 employees, 3 branch offices, and sub-dealers.
Our factory, put into sector service as of March 2011, was established on an area of ​​8000 m2, has 5100 m2 closed area for production. In our factory approximately 100 staff are employed and mainly Hydraulic Cylinders, Hydraulic Power Units, Hydraulic Control Blocks are being manufactured.
HIDROAN is providing project designing, sales and after sales support services to the companies active in Industrial and Mobile Hydraulics.
In our project office, constituted within the scope of the studies for projects, project works are being carried out by our experienced engineers, expert in their subjects and all kinds of engineering services are being provided. Also, our company, besides engineering services, is giving Research & Development support to keep its customers always one step further in the globalized world's conditions.
HIDROAN is representing 43 leader companies, recognized thrughout the world in its field.
HIDROAN expanded its service network, as in the domestic market, also in foreign market and became an establishment who is exporting to 15 countries. Taking firm steps forward in its way, our company is adding news customers day by day to its overseas customer portfolio.
COMPANY NAME: HİDROAN ANKARA HİDROLİK MAK. SAN. TİC. LTD. ŞTİ.
ADDRESS:
100. Yıl Bulvarı Kosova İş Merkezi No: 137 / M-N Ostim / ANKARA / TURKEY
PHONE: +903123549667 FAX: +903123549672
WEBSITE: www.hidroan.com.tr E-MAIL: info@hidroan.com.tr
CONTACT NAME: Musa ERTUNÇ
YEAR OF ESTABLISHMENT: 1998
NO OF EMLOYEES: 140
ANNUAL EXPORT VOLUME & EXPORT COUNTRIES:
15